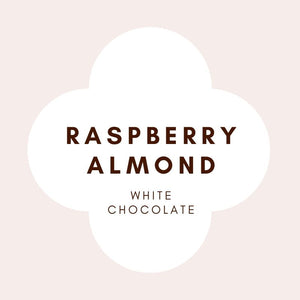 French white chocolate with inclusions of freeze-dried raspberries and toasted almonds. A beautiful balance.
Handmade locally in Hawthorn with luxury chocolate.
Ingredients: White Chocolate (90%) [sugar, cocoa butter, whole milk powder, dried skimmed milk, emulsifier: sunflower lecithin, natural vanilla extract], Roasted Almonds (8%), Raspberry Crispies (2%) [Sugar (sugar beet), raspberries, thickener: natural starch (tapioca), raspberry juice concentrate]
Allergens: Contains milk and tree nuts. May contain traces of gluten cereals, egg, peanuts, sesame seeds, soy and lupin.