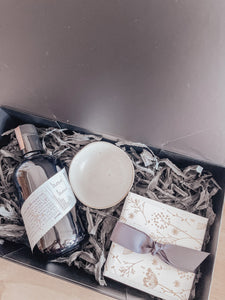 Sisko Chocolate x Quartz Hill Olive Oil Collab: A Delicious Duo!
Get ready for a flavor explosion with our Sisko Chocolate and Quartz Hill Olive Oil collaboration. We've packed a hamper full of goodies that blend the rich taste of extra virgin olive oil with the sweet perfection of Sisko Chocolate.
What's Inside:
1. Quartz Hill Olive Oil: 500ml

Quartz Hill Olive oil sets the stage for a taste adventure. It's not just an oil – it's a game-changer for your kitchen. It is made from carefully selected fruit, pressed on the same day it's picked to ensure freshness and flavour. 

To achieve a perfectly balanced oil, four different types of olives are blended - Leccino for its delicate flavour, Frantoio for bitterness and pepper, Arbequina for its fruitiness and Picual for its polyphenols

2. Olive Oil Dipping Bowl:
Dip, savor, repeat. Our cool dipping bowl makes it easy to enjoy Quartz Hill Olive Oil with style.
3. Sisko Chocolate's Custom Olive Oil Ganache: 9 piece

We've turned chocolate into an experience. Our special ganache is infused with Quartz Hill Olive Oil, bringing you a unique treat that's equal parts sweet and savory.
This collaboration isn't just about products – it's about making your taste buds do a happy dance. We've mixed Sisko Chocolate's expertise with Quartz Hill Olive Oil's goodness to create something you won't find anywhere else.
Make it yours. Add a personal message or a name to your hamper. Because good things are even better when they're personal.
Ready to dive into this taste adventure? Sisko Chocolate x Quartz Hill Olive Oil hamper. It's not just food; it's an experience.